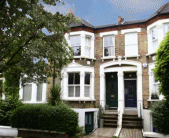 Testimonials

New Look Decor

I had wanted to get a new kitchen for a long time and when I had finally saved up the money I chose New Look Decor to do it for me. They helped me design a totally new kitchen from scratch, they ripped the old one out and fitted all the cupboards, tops and appliances in what seemed like no time at all. I'm very pleased with the result, they have totally transformed my sad old looking kitchen into a modern fresh looking one. They were very professional, always left the place in a useable state when the left at night, and they seemed to work with hardly any breaks. All in all I'm happy to recommend New Look Decor's services and I will definately be using them again in the future as I have an eye on new bathroom suite already.
D. Thwaites, Ruislip.

I have been using New Look Decor to decorate my rooms for many years now. They are always very reliable and trustworthy. They have done some lovely work for me in the past, ranging from painting my walls, ceilings inside, to repairing and restoring my external sash windows and doors. I would and do recommend them as I've always been more than pleased with their work and the very reasonable prices.
R. Myers, Hampstead

New Look Decor made some fitted shelves that sit either side of my chimney breast in my front room and some cupboards that go all the way around that wall, so I can sit my new 3D T.V. on. I was so pleased with how they turned out and how fast they did it I decided to employ them to design and fit me a new kitchen. All I can say is I love the way it turned out and I think its really added some value to my house. I'm Happy to recommend their services. My sister was so impressed with their work she's hired them to design and fit her some new fitted wardrobes in her master bedroom.
J. Famy Watford.

I employed New Look Decor to paint the exterior walls of my house and the exterior windows. As the house is rather tall I was concerned with how the job could be done, and at what cost. I was rather adverse to having a permanent scaffolding structure around the house for the entire time the contract lasted. New Look Decor assured me it could all be done off their portable scaffolding tower. They would put it up early in the morning and take it down at night in what seemed like no time at all. I'm very pleased with the overall finish of the job, The White looks very white, I couldn't believe how much of a difference it actually made.
Mr Keith B. Highgate.

We have hired the services of New Look Decor on numerous occasions. Contracts range from interior and exterior decoration to bespoke book shelves. The interior and exterior decoration works were undertaken to a high standard and where always completed within the time frame stated and agreed (undertaken on weekends to reduce the interruption the works would cause to the running of our own business). The made to measure bespoke book shelves are fantastic, most of the preparation work was  completed offsite to minimise disruption in the offices. They would again come in over the weekend and fit the shelves into the designated areas and would always be finished by the start of business on Monday mornings. They are very reliable and professional, we will continue to use their services in the future.
T. Dance, Property Services Manager, Holborn.